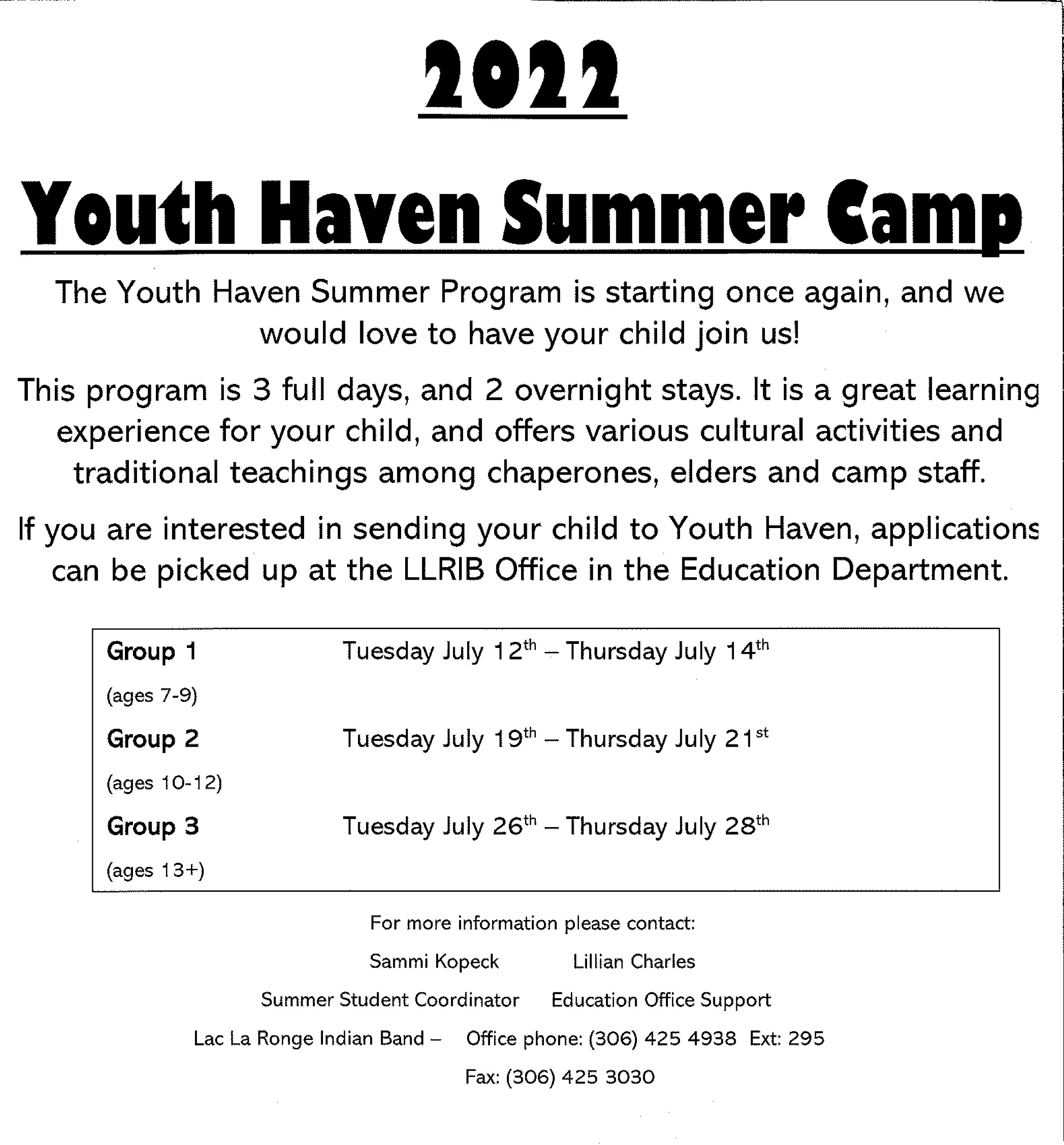 The Youth Haven Summer Program is starting once again, and we would love to have your child join us!
This program is 3 full days, and 2 overnight stays. It is a great learning experience for your child, and offers various cultural activities and traditional teachings among chaperones, elders and camp staff.
If you are interested in sending your child to Youth Haven, applications can be picked up at the LLRIB Office in the Education Department.
Group 1 – Tuesday July 12th – Thursday July 14th
(ages 7-9)
Group 2 – Tuesday July 19th – Thursday July 21 st
(ages 10-1 2)
Group 3 – Tuesday July 26th – Thursday July 28th
(ages 13+)
For more information please contact:
Sammi Kopeck or Lillian Charles @
Lac La Ronge Indian Band – Office phone: (306) 425 4938 Ext: 295
Fax: (306) 425 3030