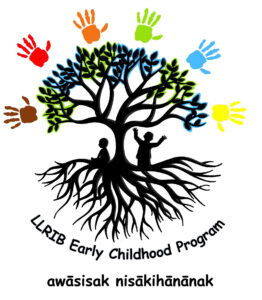 Kathleen Desautels – Early Childhood Program Manager
Contact Numbers:
| | | |
| --- | --- | --- |
| DAYCARE STAFF: | PH# | FAX# |
| SMV Daycare: | 425-4127 | 425-5183 |
| Sucker River Daycare: | 425-2138 | 425-5582 |
| Grandmother's Bay Daycare: | 635-2211 | 635-2305 |
| Hall Lake Daycare: | 425-4089 | 425-4978 |
| Little Red River Daycare: | 982-3156 | 982-2640 |
| Stanley Mission Daycare: | 635-4410 | 635-2108 |
Daycare Policy Manual daycare-policy-manual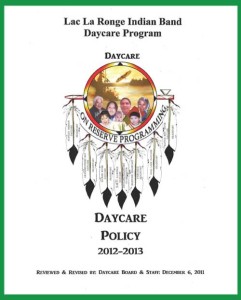 The central office currently administers the Daycare programs for the communities of Sucker River, La Ronge, Little Red, Stanley Mission, Grandmother's Bay and Hall Lake.
History of Daycare  Programming
In the fall of 1993, Senator Myles Venne Daycare (located at Far Reserve) was the first site to be operational. The other five Communities opened up their daycares years later. All were running & operational by 1998. On April 17th, 1998 the first coordinator was hired to supervise all daycares.
Little Red River
Morin Lake (Hall Lake)
Sucker River
Grandmother's Bay
Stanley Mission
Vision Statement
We strive towards creating a balance between developing children's positive self-concept, concern and respect for others rights. Our program is child centered with open-ended activities designed to meet group and individual needs as well as the changing requirements of the developing child. We believe that children must be cared for in a healthy, safe manner be caring and trained professionals familiar with all areas of child development.
The environment must foster the overall development of the child including social, psychological and physical aspect. We believe that all children, regardless of their physical, emotional or social abilities have the right and should be offered the opportunity to take part in our programs.
Goals
Our goal is to provide all children with a safe, nurturing and enjoyable learning environment that supports their development with the skills and knowledge necessary to succeed in school and in life.
A place where children can grow socially, emotionally, physically, intellectually, linguistically, culturally and spiritually. To create an anti bias curriculum by promoting an appreciation of each child's culture and of others by demonstrating the same expectations for all children in a safe and learning environment.
To work in partnership with the parents/guardians, elders, community members and resources professionals to enhance the development of our children and to ensure that all children be cared for in a healthy, safe and secure environment.
Daycare  will provide First Nations parents/guardians/extended family with assistance and support in acquiring good parenting and life skills through activities such as workshops and information sessions. As Daycare educators we place a priority on making everyone feel welcome and comfortable in our buildings.
Objectives
To work co-operatively together to meet all developmental areas of the children through planning and implementing various activities and positively interacting with them on an on going basis.
To have an open door policy in which the parents/guardians can approach the staff at any time with their concerns about their children or the programs.
To ensure that we follow the Canada Food Guide on a daily basis for meals and snacks.
To promote the six components initiative by encouraging and supporting parent and community involvement.
The six components are:
Culture & Language
Education
Health Promotion
Nutrition
Social Support
Parent/Family Involvement