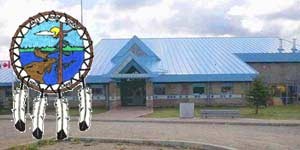 Hall Lake
P.O. Box 870
LA RONGE, SK. S0J 1L0
Phone: (306) 425-5041
Fax: (306) 425-5570
CONTACT: email
Sally Ross School is located in the community of Hall Lake, on Morin Lake Reserve 217, which includes the communities of Clam Lake Bridge and Sikachu . There are professional staff, support staff and paraprofessional staff.
Sally Ross School first opened in 1984 in Hall Lake, Saskatchewan. Hall Lake is located 105 kms. southwest of La Ronge. In 1995 -96 a gym, computer lab/library and classroom additions were built onto the school. It is now a kindergarten to Grade 12 School.
Sally Ross School consists of 12 classrooms and a computer lab, special education resource room, behavior classroom, Cree classroom and library. For recreation we have a gymnasium, playground, soccer/baseball field, basketball/tennis court, hockey rink and ski trails.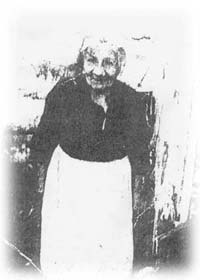 Sally Ross School is dedicated to Sally Ross and is named in her memory. Sally Ross an early leader in education was born in the area on March 3, 1888 her maiden name was Sally Ratt and her treaty number was 206. She commenced her formal education by enrolling in Emmanuel College in the Prince Albert area in the 1900s'.
Sally Ross lived in the Hall Lake area from time to time as well as in the La Ronge and Little Hills areas. Throughout her lifetime, she placed a high value on education and was one of the true leaders in earlier times. Many of her relatives still reside in Hall Lake and the La Ronge areas.
Myles Charles, a renowned artist from La Ronge, painted a portrait of her in the gymnasium of our school; he completed the work over the summer months.
Vision
The education of our children is based on the culture, values, skills and pride of the Lac La Ronge Indian Band. Educational activities reflecting the Woodland Cree culture and Cree language are to be integrated into the Provincial curricula to provide the educational foundation from which the individual student can learn to live successfully and happily in any society. By providing educational experiences that interconnect the child's community, Cree language, history and culture, the Provincial curricula, and the world at large, our children will acquire the skills, knowledge and strength to enable them to assume productive roles as adults.
Mission Statement
The Lac La Ronge Indian Band N, K – 12 Education System will provide an educational program that meets the unique needs of our children; that emphasize the four goals of pride, culture, skills and values; and that helps our children achieve excellence.
Goals
To provide a consistent educational program for all students within the system.
To implement and maintain educational programs that meet the unique needs of our students.
To provide educational programs that provide opportunities for all our students to learn and develop knowledge and skills needed to successfully participate in society, whether on or off reserve.
To provide educational programs that will develop pride in our students.
To provide educational programs that promote and upholds the traditional values of the members of the Lac La Ronge Indian Band.
To provide a programs and levels of service that are equal to the standards prescribed for education within the province of Saskatchewan.
To provide educational programs that involves elders, parents and other community resources.