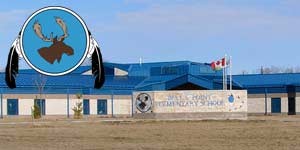 La Ronge
P.O. Box 520
AIR RONGE, SK. S0J 3G0
Phone: (306) 425-5600
Fax: (306) 425-5700
CONTACT: email
Bell's Point Elementary School (BPES), named for its location, is a new kindergarten to grade 4 school which offers a variety of programs. There are professional staff, support staff, and paraprofessionals.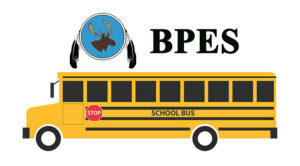 Due to the high number of students from Kindergarten to Grade 12 at SMVS, a plan for a new elementary school was implemented.
In the late 90's, a project team was established to assist with the planning and to provide direction with the building of the new elementary school. A contest was held to name the new school.
Bell's Point Elementary opened its doors to K-Gr.4 students in August 2002.
BPES offers a wide variety of programs for the student. There is a Kindergarten, English/Cree, special education, behavior and extra-curricular/recreation programs.
VISION STATEMENT
At Bell's Point Elementary School we are committed to achieving a Caring and friendly atmosphere in which we treat ourselves, each other and our school with Respect at all times.
MISSION STATEMENT
Bell's Point Elementary School staff will provide an educational program that meets the unique needs of our children that will emphasize the four goals of pride, culture, pride, and values. We will strive to provide a safe, caring environment where quality education takes place, though the use of provincial and local programs.
MOTTO
B – Believe in yourself
P – Practice Peacefulness and Positive Attitudes
E – Everyone counts
S – Stay focused and always do your best