Post – Secondary Links:  Training Programs – Forms & Manuals – Incentives & Scholarships
---

Paul Ballentyne – Post-Secondary Education Coordinator
Rosie Naytowhow – Post-Secondary Administration Counsellor
Phone: (306) 425-4938. Fax: (306) 425-3030
Please send inquires to: [email protected]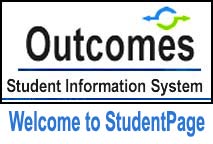 Central office administers Post Secondary, Adult Training, & Employment Programs and services. These offices are located in the main Band Office in La Ronge.
We are moving our Post-Secondary Student Support Program to an online database to make our program more efficient.
For new applicants:
You will use this link ( https://outcomes.llribedu.ca/student/pseapplication.jsp ) to create a profile and submit your application. Moving forward, all information needed for Post-Secondary (grades, registration, CCB, etc.) will be uploaded onto your profile.
For continuing students:
You will create a profile on this website using the e-mail you have provided on your application.
Accessing your profile:
Please go to our PSE student portal (STUDENT PORTAL LINK: https://outcomes.llribedu.ca/student/studentpage.jsp) and follow the below directions:
Request a password if you are a first-time portal user or if you have forgotten your original password – Student portal demo video: https://customcodex.com/Outcomes/Dadavan/accessing-your-pse-student-portal
Once the password is received (via email) then go back to the portal and log in.
Click on File Manager and upload the following supporting documents (*You must upload all necessary documents in order to continue to receive funding*):
* Most recent transcripts. Provide by the following dates: Fall – January 15; Winter – April 15. If attending Spring – July 15; Summer – September 15.
* Photocopies of health care cards for your spouse and dependents.
* Letter of acceptance or conditional acceptance from the recognized post-secondary institution you are planning to attend.
* List of courses you are registered in.
* Provide an updated direct deposit form.
* CCB for students with dependants.
Please contact the post-secondary department if you need help with your application!
If you are a Stanley Mission Post-Secondary student please use the application below and submit it to Ahab Mckenzie.
2021-2022 LLRIB-PSSSP-APPLICATION-FORM
The Community of Stanley Mission & Grandmothers Bay administers their own on-reserve and off-reserve Post-Secondary Program, therefore members identified under Stanley Mission & Grandmothers Bay will be required to submit their funding application to the subsequent community band office.
Stanley Mission Band Office
P.O. Box 220
Stanley Mission, Saskatchewan S0J – 2P0
Phone: (306) 635-2115
Fax: (306) 635-2265
Grandmother's Bay Sub Office
P.O. Box 38
La Ronge, Saskatchewan S0J – 1L0
Phone: (306) 635-2069
Fax: (306) 635-2225
Stanley Mission began administering their programs in April 1999.
Grandmother's Bay began administering their programs in October, 2001.